In a perfect world, our teeth would come in perfectly. In the real world, most people can benefit from dental correcting at some point in their lives. Our teeth can grow too close together, too far apart, and everything in between. Misaligned teeth are much more than a cosmetic issue. The best way to correct misalignment and other dental issues is through dental aligners. Aligners are a non-invasive way to correct tooth problems. Due to their popularity, today's consumer has a variety of aligner options to choose from that vary in overall cost. When it comes to dental aligners, what matters most is finding the best brand for your needs.
Dangers of Misaligned Teeth
Having teeth that are gapped, crowded, or misaligned can impact your confidence. You may find yourself hesitant to flash a genuine smile because you don't want to draw negative attention. Not only can your teeth impact your self-esteem, but teeth that are not correctly spaced can also impact speech, eating and drinking, and overall quality of life.
When it comes to speech, the way our tongue hits the back of our teeth impacts the way the sound comes out. The ability to pronounce certain words can be more difficult or feel nearly impossible. Teeth misalignment can also make it difficult to eat, especially if your bite is off due to an underbite or overbite. This can make chewing more complicated, which can lead to an increase in food debris stuck on the teeth.
Even with proper dental care, teeth that are crowded or otherwise misaligned can be more difficult to care for. It can be harder to get into spaces with a toothbrush or floss. Individuals with tooth spacing issues often find themselves experiencing more dental issues than the average person.
How do Aligners Work?
Aligners can address all the various dangers of misaligned teeth. Teeth aligners are clear appliances that work by moving your teeth without wires and brackets. Traditional wire braces work by moving a tooth in one direction. Aligners achieve movement in three different directions at the same time. This provides faster results than traditional braces.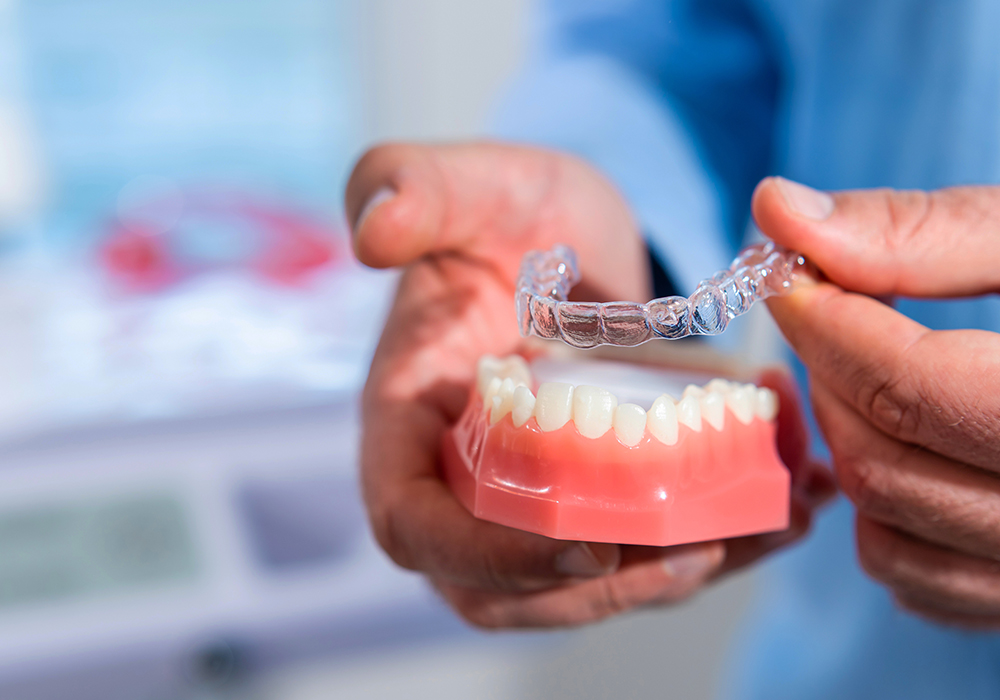 Aligners make small movements at a time through constant, gentle pressure. The pressure moves through the roots and into the jaw which shifts the sockets of your teeth, moving them slowly into their intended location. People find themselves gravitating towards aligners because they are easy to use, comfortable, and clear. It is recommended that aligners are worn 22 hours a day to be effective, removing them to eat, brush, and floss as needed.
Benefits of Choosing Aligners
There are numerous benefits associated with using aligners aka invisible braces. When it comes to straightening teeth, one of the biggest reasons people hesitate to consider actual treatment is due to the length of time it takes. While braces are designed for individuals of all ages, adults can be especially hesitant when it comes to traditional metal braces. When using invisible aligners, the majority of people you see and speak to won't notice you have invisible aligners in. And since aligners move your teeth in multiple directions at once, most individuals complete treatment within four to eight months versus the years traditional braces could take.
Unlike metal braces that can impact your dietary choices, aligners provide better flexibility. Since mental braces can't be removed, it is important to avoid foods that are hard, chewy, or brittle. These foods can damage the braces, leading to time-consuming and expensive repairs and repositioning. Aligners can simply be removed and replaced following your meal. This is also a great way to remember to brush following a meal, which improves your dental health.
Aligners make it easier to keep up with proper dental hygiene. Traditional braces can feel more like a challenge than an asset when trying to diligently brush and floss. Aligners can be removed at any time, allowing for consistent dental care that is easy.
Popular Brands and Their Costs
Smile Direct Club- Odds are you've seen the commercials for this popular, online brand. Some of the most appealing aspects of this aligner company are that they offer multiple different treatment options to best fit your needs. In general, these aligners are best for individuals who do not need severe realignment. If possible, they will coordinate payments with your dental insurance. They offer a free in-person 3D scan as well as free teeth whitening. Smile Direct Club aligners cost an average of $2,050. Their aligners come with a lifetime smile guarantee.
Byte- These aligners are a great value for those who want quality without having to break the bank. Byte aligners range from $1,999-$2,399. Your first set of retainers is free, and they provide a tree treatment guarantee. These aligners are made of BPA-free polymer film and are available in daytime and nighttime options.
Invisalign- When most people think of clear aligners, they think of Invisalign. Unlike mail-in kits or app-driven virtual assessments, Invisalign works through in-person treatment with dental professionals. Most aligners that you can find online are meant to correct minor issues. Invisalign is designed to treat complex dental issues. Your dental provider will work with you to create an individualized treatment plan. Since these aligners address more complex issues than others, their overall cost can range. Most aligners are anywhere from $3,000-$8,000 depending on your needs.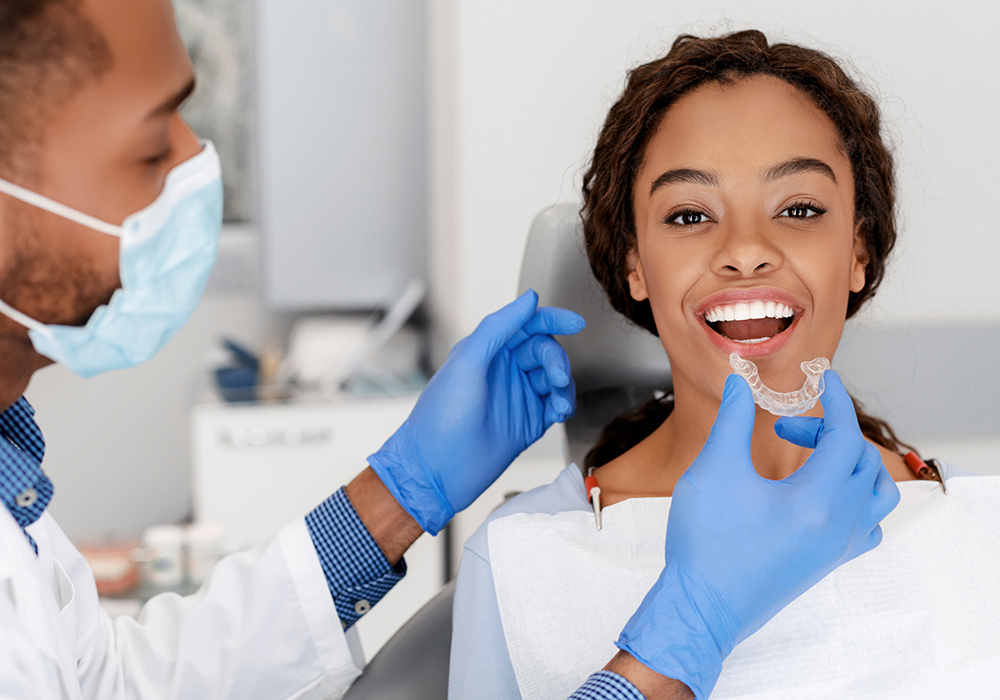 Aligners and You
If you are experiencing dental issues, or you just want a smile you can flash with confidence, aligners may be a good choice for you. When it comes to selecting the right brand, it is valuable to do your research first. The best place to start is to discuss your options with a dental provider. They can help you determine what you need to address your unique dental concerns. At Emergency Dental Service, we work with a network of highly skilled dental providers who have extensive knowledge of aligner selection and maintenance. Contact 1-888-350-1340 to schedule an appointment with a local dentist within 24 hours.