Emergency Dentist Houston, TX 77001
Emergency Dental Service is an online resource for patients that are experiencing a dental related emergency. We directly partner with local dentist in Houston, TX 77001 that are open during off peak hours and weekends to help patients find a same-day or next-day appointment. Our services include: direct scheduling with dental providers, insurance verifications, discounted dental plans, and dental financing for emergency, specialty, and cosmetic dental procedures.
For patients that are looking for an emergency dentist with no insurance or extra cash/credit to pay for their dental emergency, EDS now offers multiple financing options to help cover unexpected dental expenses. Get an Instant approval (all credit levels accepted): click here to apply for a Dental Emergency Line Of Credit.
To schedule a same-day appointment, simply call (713) 766-6825, enter your zip code, and our patient support team will help you find a dentist immediately.
Emergency Dental Services in Houston, TX, 77001
Dental trauma often happens when you least expect it. If you need to find an emergency dentist in Houston, TX, 77001, use Emergency Dental Service. Even if you are out of town on business or pleasure, we can help you locate a healthcare provider near you who can treat you right away.
To use our service, visit us online or call 713-766-6825. By providing your current zip code, our support team can assist you in making a dental appointment immediately.
Walk-in Dentistry in Houston, TX
We've all been there. It's three o'clock in the morning, and you have sudden and extreme dental pain. Or perhaps you are out of town visiting relatives or enjoying a family vacation when the discomfort hits. Cases such as these require an emergency dental care provider to alleviate your symptoms, improve your oral health, and help you enjoy life again. You are probably familiar with walk-in healthcare facilities that provide emergency medical care. You should know there are also dentists who offer the same service. Emergency Dental Service can help you find them. You can search by city or by state.
Fast Dental Services When You Need Them
Certain dental emergencies require immediate attention. Did you know that some general dentists offer emergency services through their regular practice? Often called emergency dentists, these providers typically carve out some time in their daily schedules to accommodate individuals who are experiencing a time-sensitive dental issue. The problem, however, is that many of these doctors do not offer around-the-clock care. If you are in need of dental services after hours or on holidays, you will likely need a 24-hour dentist. These doctors offer high-quality care any time of the day or night. Because they often work odd or irregular hours, they can sometimes be challenging to locate, especially if you are in a new city and don't know where to turn. That's where we come in. The Emergency Dental Service can locate a 24-hour dentist for you and schedule your appointment instantly.
Top Urgent Care Dental Provider, Houston, TX
If you've ever been woken up by severe stomach pain, a sore throat, or other issues, you've most likely sought treatment at an urgent care facility. These centers focus on providing care to individuals and families who are in need of care outside of normal business hours. Did you know that many of these urgent care centers hire a dentist to work on staff? This helps many patients avoid long wait lines at the local emergency room and receive the care they need in a timely manner. Oftentimes, these dentists are always at the clinic. In other instances, they may be on call, ready to respond at a moment's notice. Our database includes thousands of providers across America who offer this kind of compassionate emergency dental care.
24-Hour Dentist Houston, TX
Many patients are fortunate enough to find an emergency dentist who will offer their services during the regular business day or during extended hour care. This is fine if your situation happens to occur during the daytime. Other people are not so lucky. If you are woken up with a severe toothache or other dental pain, a 24-hour dentist will suit you perfectly. These professionals step up to the plate around the clock to deliver emergency dental care to those who require it. Emergency Dental Services is your one-stop-shop for locating the care you need when you need it.
How to Handle an Emergency Dental Situation
Life is going great. Then all of a sudden, the unexpected occurs. Because dental emergencies rarely happen when you are anticipating them, they can throw a wrench in the best-laid plans. Although there is never a good time to encounter an emergency situation, knowing what to expect can make all the difference. Here, we will talk about a few common scenarios and discuss how to deal with each one in a timely and effective manner. In all of these cases, your first step should be to call the Emergency Dental Service, so our support team can schedule your emergency exam immediately.
6 Common Dental Emergencies
1. Dislodged Tooth
Anytime a tooth is extruded or dislodged from the socket, time is crucial. If the internal structure of the tooth has remained undamaged, your doctor can often address the problem by splinting it into place. If the nerves and blood vessels inside the tooth have been compromised, you may need root canal therapy to correct the issue. For a fully dislodged tooth, clean it off without touching the roots and try to replace it in the socket. If this is too painful, simply keep the tooth hydrated in a cup filled with saltwater or milk until you can make it to your appointment.
2. Fractured Tooth
A tooth can fracture for numerous reasons. Sometimes, even eating normal food can result in a break if the tooth structure has been weakened over time. If you experience this situation, rinse your mouth gently with a warm saltwater rinse. This will help diminish discomfort and soothe the tissues. You can also take a pain reliever such as Tylenol, Advil, or Aleve. If the tooth has rough edges, you can cover it with orthodontic wax or sugarless gum to protect your cheek and tongue.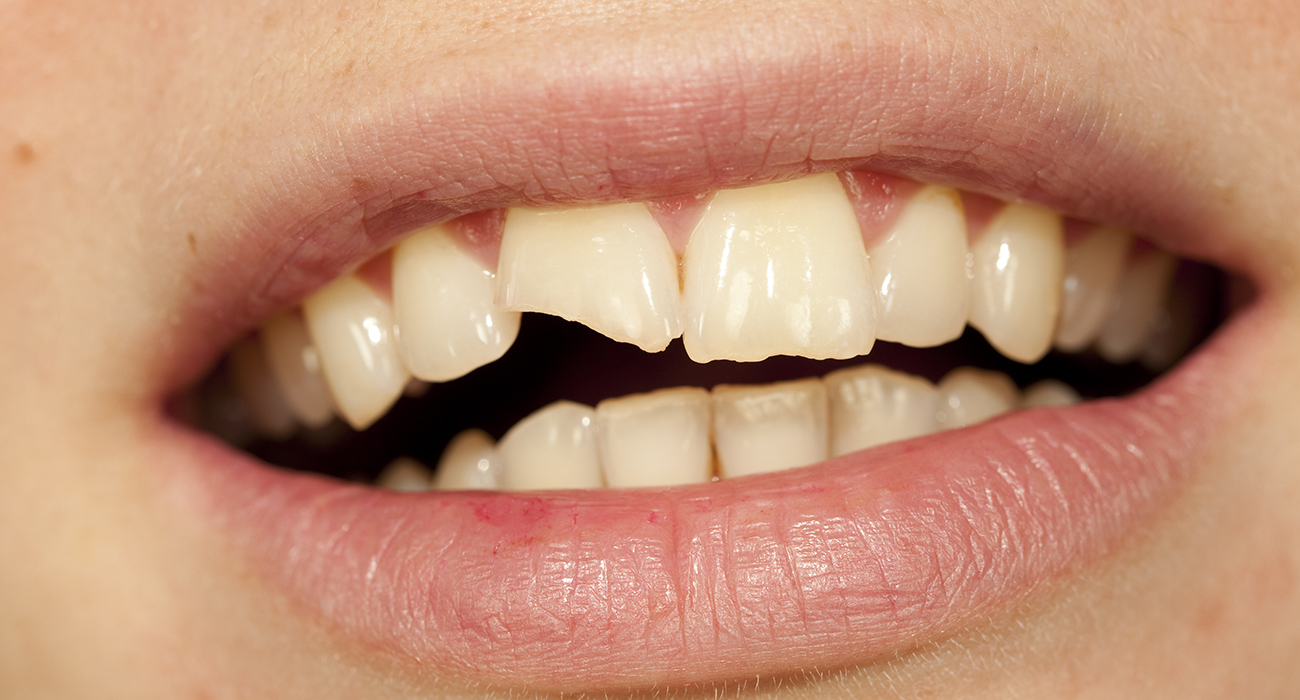 3. Severe Toothache
Sometimes the cause of a toothache is not always evident. Oftentimes it is the result of decay or another type of dental damage. Whatever the reason, it is important to schedule an appointment right away. In the meantime, pain relievers can help diminish discomfort. You can also apply a cold compress to the jaw for 20 minutes at a time.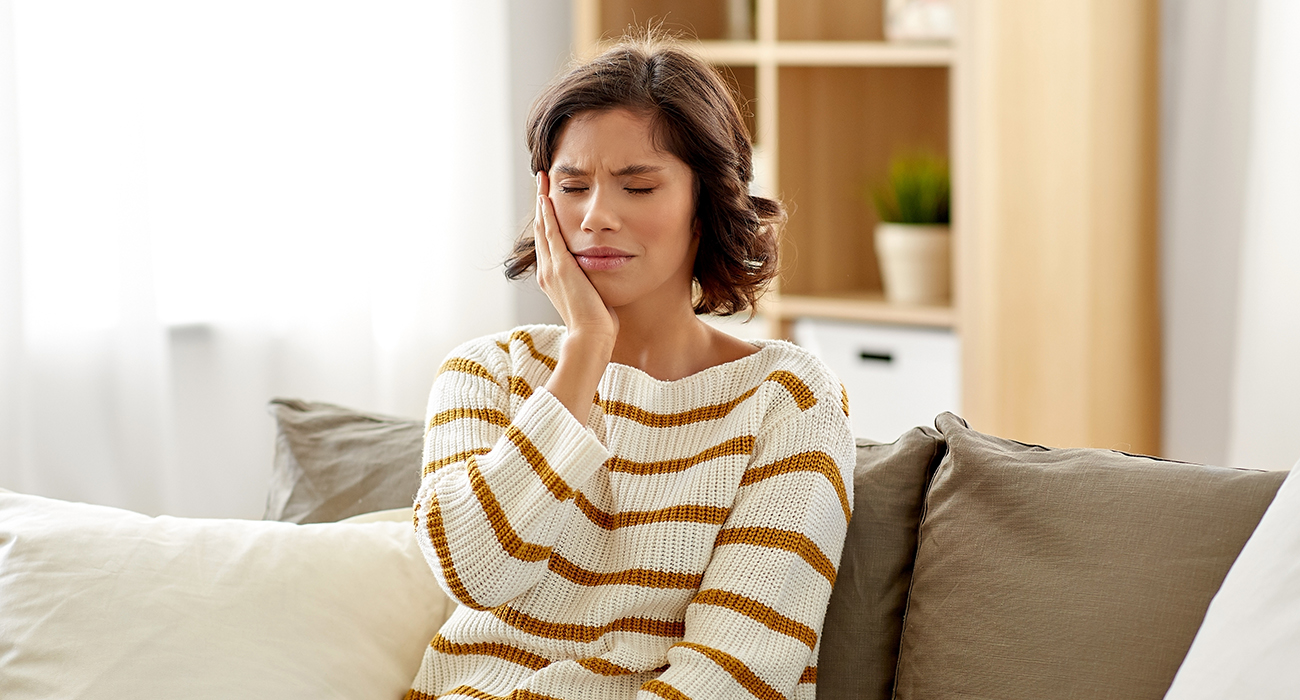 4. Object Stuck between the Teeth
When something becomes lodged between the teeth, it can cause immense discomfort. If this happens to you, try gently flossing the area. Never use a sharp instrument, as it can damage the soft tissue and cause further discomfort. Try soothing the area with a warm saltwater rinse, and take painkillers as needed.
5. Soft Tissue Lacerations
Trauma to the lips, cheeks, gums, tongue, or other area of soft tissue can be alarming. This type of injury often looks worse than it is because any bleeding appears more severe when it mixes with saliva. If you sustain a soft tissue laceration, rinse your mouth and apply firm, steady pressure to the area. This will help slow the bleeding, so you can better assess the situation. If the area continues to bleed after 30 minutes of applying pressure, it is a good idea to seek the help of an emergency dentist.
6. Damaged Braces
Occasionally, orthodontic brackets and wires can become bent, broken, or damaged. When this occurs, it typically doesn't warrant an emergency. However, it can be quite uncomfortable. If this happens, see if you can locate the exact problem. Perhaps a bracket has come loose. Maybe an arch wire is poking the inside of your cheek. The best way to handle these situations is to cover the problem with orthodontic wax until you can make it to the dental office. This type of wax can be purchased in most drugstores and will help prevent further damage to the soft tissues.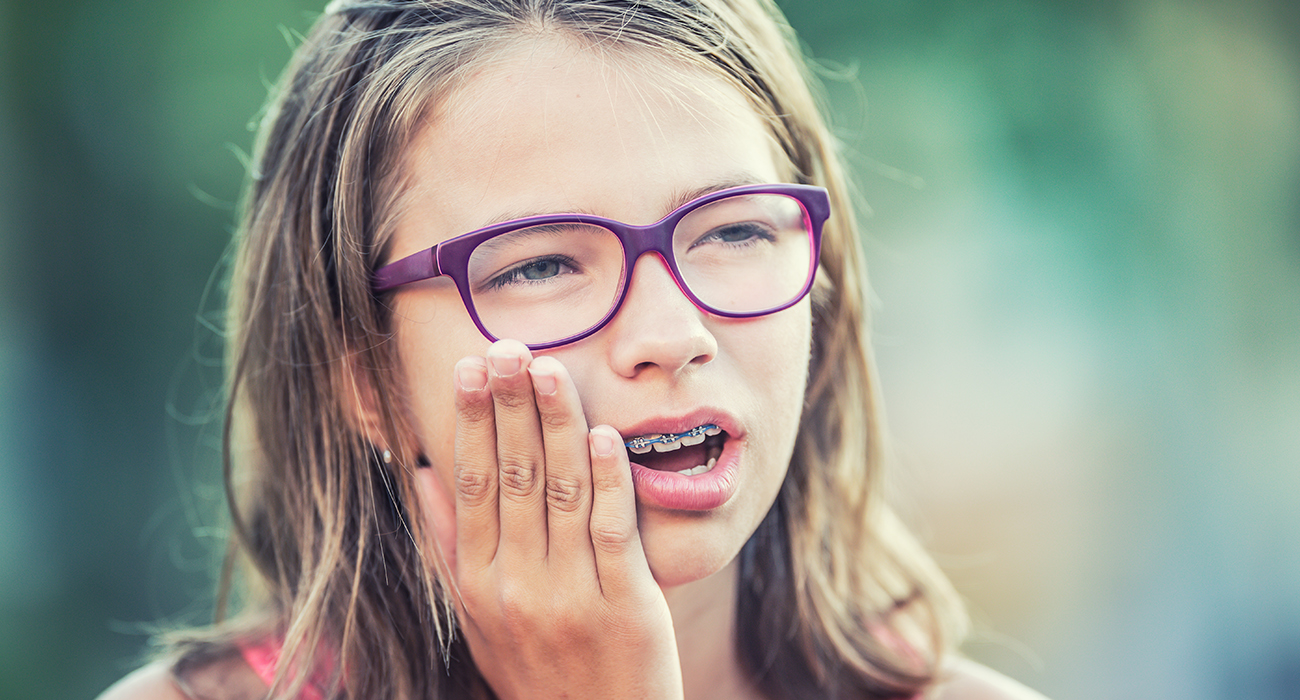 Contact Us to Find Out More
Whether you are a local resident or a vacationer in need of a 24-hour dentist, the Emergency Dental Service can help you find the professional care you deserve. Locate around-the-clock dental care by visiting us online or calling our support team at 1-888-896-1427.