When you are experiencing a dental emergency, it's natural to feel anxious until you finally have an appointment with an appropriate dental treatment team. Severe dental pain can make it very difficult to focus on work or simply enjoy your personal time. It's easy to feel like a dental emergency has put the rest of your life on hold. Instead of trying to work into your typical dentist's available appointment slots, Dr. Bruce Stein and the care team at Hatcher Dental Studio in Phoenix can provide swift and effective emergency dental treatment as soon as you need it.
Dr. Stein and the Hatcher Dental Studio team have a robust track record of providing comprehensive care for a wide range of dental emergency cases. We understand that when you are experiencing severe dental pain, you need relief as soon as possible. Hatcher Dental Studio in Phoenix, AZ offers accessible emergency care hours and can provide the relief you need faster than you might expect.
Emergency Dental Treatments Available from Hatcher Dental Studio
The team at Hatcher Dental Studio is extensively experienced in handling complex and painful dental emergencies. We strive to provide every patient with comprehensive care while minimizing the discomfort they experience from their conditions. The Hatcher Dental Studio is conveniently located with generous emergency hours well beyond what most standard dental offices provide.
Dr. Stein and the Hatcher Dental Studio team are ready to schedule your dental emergency care appointment and treat your problem quickly and effectively with proven treatments. Whether you have a seemingly minor problem that's causing you pain or are experiencing excruciating dental pain from a traumatic injury, we can help. Some of the dental emergency care services offered at Hatcher Dental Studio in Phoenix include: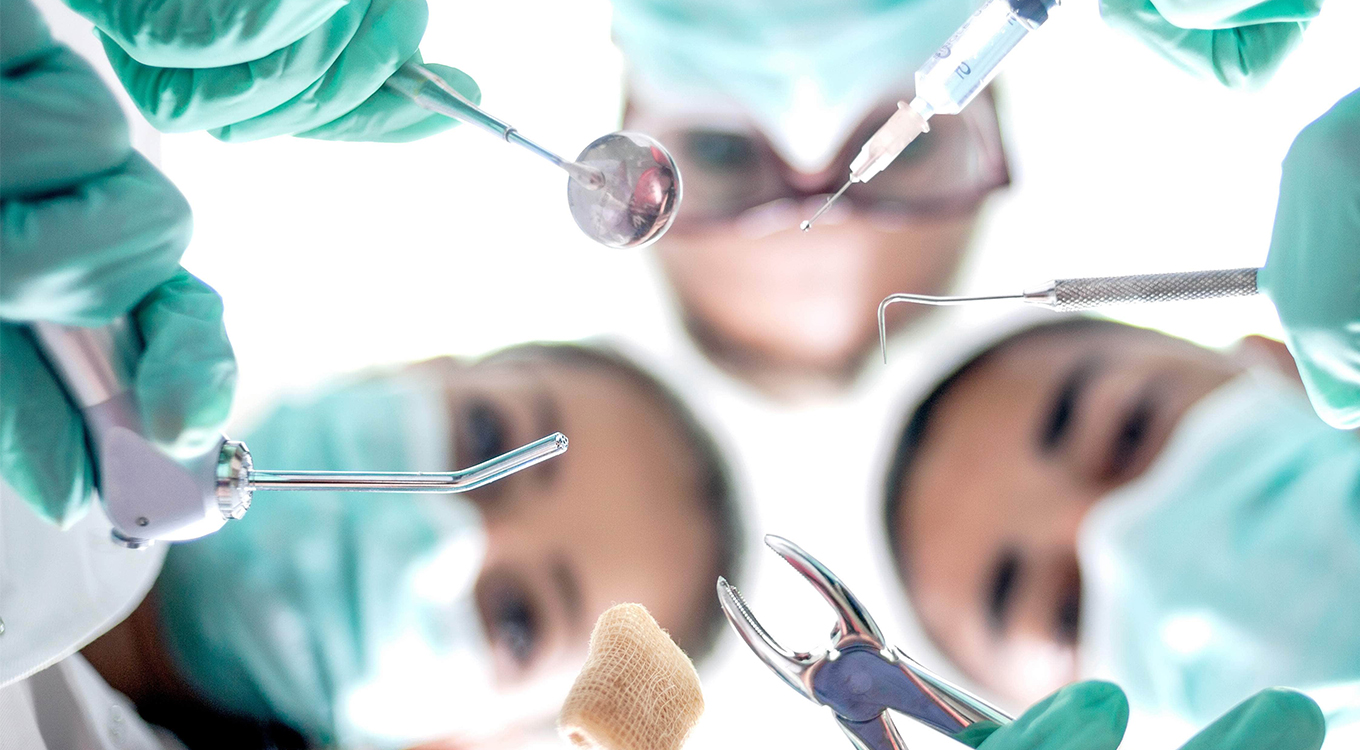 Emergency tooth repair and tooth extraction. If you have a chipped, cracked, or completely broken tooth, we may be able to fix the problem and preserve your tooth if you see us as soon as possible. However, some teeth that sustain serious damage or are very diseased may require extraction to preserve the health of the surrounding teeth. We can perform a quick and effective extraction and minimize your discomfort during the process.
Emergency filling repair and replacement. Fillings protect teeth that have developed cavities, but if a filling becomes dislodged or broken, the tooth is vulnerable to further problems. We can fix or replace a compromised filling quickly so you can get back to your normal life with confidence.
Emergency jaw pain treatment. Severe jaw pain can make it impossible to eat or speak normally and also lead to other symptoms like intense headaches. Hatcher Dental Studio can quickly and accurately determine the cause of your jaw pain and administer appropriate treatment.
Emergency gum treatment. Gum disease may not manifest noticeable symptoms for quite some time. In some cases, gum disease might cause acute pain and discomfort that demands immediate treatment. We can diagnose your gum problem and fully address it quickly and also provide long-term guidance to prevent further gum damage.
Emergency root canals. When you have a periodontal issue causing extreme pain, a root canal procedure could be the only option for handling the problem. We can perform a complete root canal procedure quickly while minimizing your pain and discomfort.
Emergency crown treatment. If you already have a crown implant, it will last for several years before requiring replacement. However, you may suffer a damaged, dislodged, or lost crown, which requires immediate attention.
Emergency jaw pain treatment. Pain in the jaw may be incredibly difficult to handle, and you could have trouble eating, drinking, and speaking until you have the problem fixed. Hatcher Dental Studio can quickly and accurately diagnose the cause of your jaw pain and perform necessary treatments
Emergency toothache care. A toothache may be mild for a few days and then evolve into explosive pain, or you may have a very sudden toothache that seems unmanageable with over-the-counter pain medication. Toothache is one of the most common reasons patients call Hatcher Dental Studio for emergency dental care, and we can handle your toothache as quickly as possible.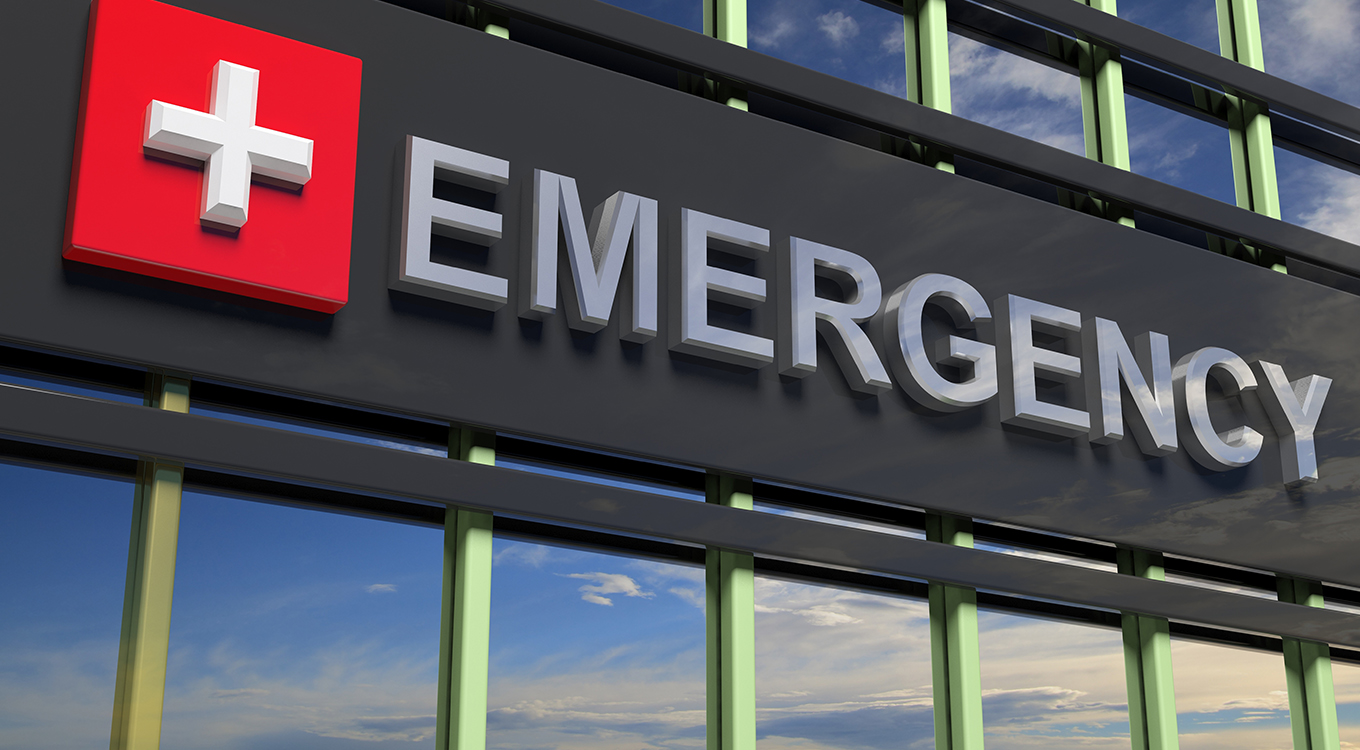 Dr. Stein and the care team at Hatcher Dental Studio in Phoenix have solid experience providing these and many more dental services. When you are experiencing a dental emergency, do not hesitate to call our office and schedule an appointment.
How to Lower Your Risk of a Dental Injury
Many dental emergencies arise from unpredictable and unpreventable situations like sports injuries and traumatic accidents. However, you can minimize your vulnerability. The first step anyone can take toward a lower risk of a dental emergency is good daily oral care. The next step is seeing a dentist regularly, typically twice per year, to have a thorough examination and cleaning. If you enjoy physical activity like climbing, contact sports, cycling, or any other activities that carry a risk of dental injury, investing in a properly fitted mouthguard also reduces your risk of experiencing a dental incident that requires emergency care.
FAQs on Emergency Dental Care
Don't Wait on a Dental Emergency
Your dental issue is probably painful and debilitating, so don't delay in seeking emergency dental care in Phoenix as soon as possible. The Hatcher Dental Studio team is here to help, so call us today at (602) 603-7854 or use our online contact form to schedule your emergency dental appointment at our first available appointment slot.