Emergency Dental Treatment in Glendale
Have you experienced a traumatic dental injury in Glendale or suddenly experienced what appear to be symptoms of gum disease or a decaying tooth? Whether you have suffered an acute injury or simply have a toothache that is making life difficult, the team at Infinite Dental Wellness is available to help. We understand that your usual dentist may not always be available to provide prompt treatment for a dental emergency, and that is why we offer hours and treatment options beyond what most dental offices can provide.
Dr. Leon Kiraj and the care team at Infinite Dental Wellness in Glendale have extensive experience handling a wide range of dental emergencies. We treat every one of our patients like regular patients, regardless of whether they are transferring their dental care to our office or simply visiting us for emergency treatment.
Accepting Emergency Patients at Infinite Dental Wellness
The team at Infinite Dental Wellness is ready to provide the emergency care you need for your dental symptoms. As a new patient at our practice, the office team will work swiftly to streamline patient intake, so there is as little as possible standing between you and the treatment you require. We provide timely and responsive emergency care, so you can expect a thorough diagnostic process and keen attention to detail during every phase of your treatment.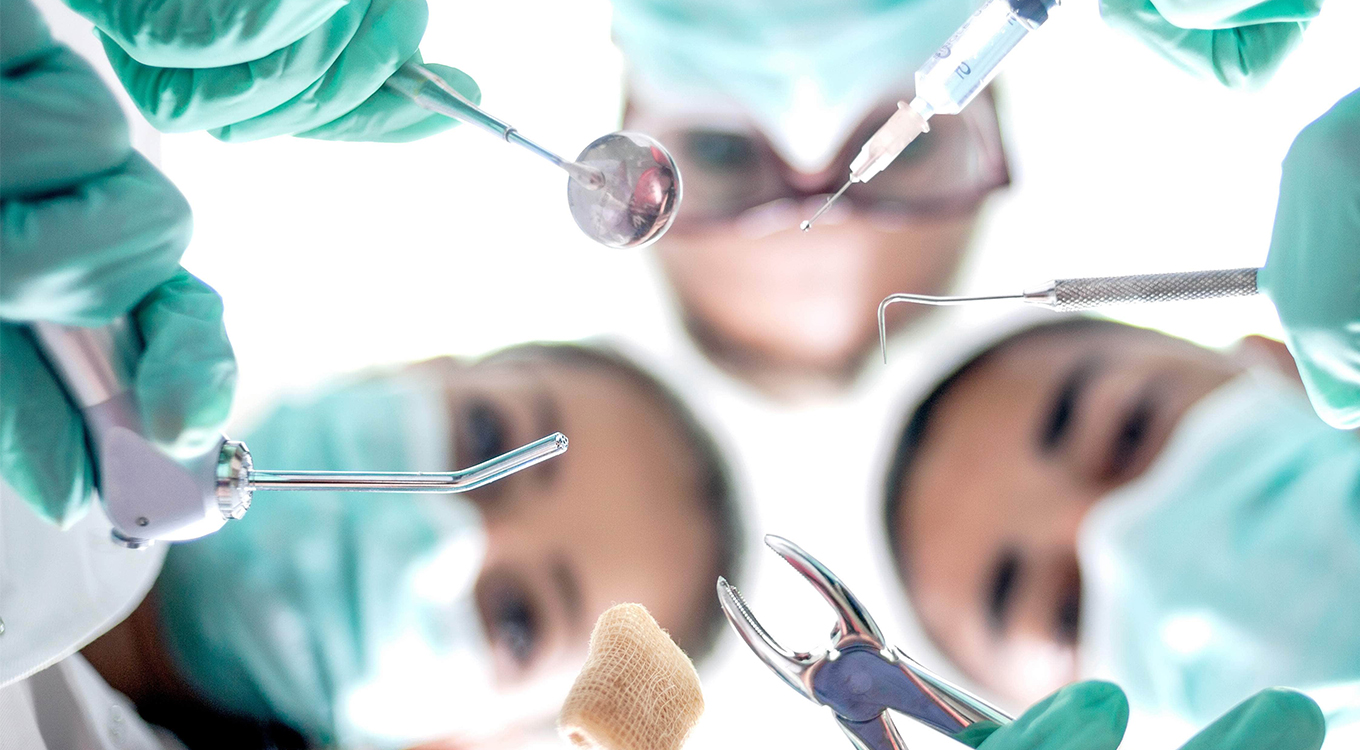 Emergency Treatments from Infinite Dental Wellness
If you require immediate dental care for an emergency, you need a treatment team with experience handling your specific issue. Dr. Kiraj and the team at Infinite Dental Wellness in Glendale have handled many different dental emergency cases over the years, including:
Damaged teeth. If you have a cracked, chipped, or broken tooth, it's essential to seek restorative care as soon as possible if you want to save the damaged tooth. At Infinite Dental Wellness, we do everything we can to save damaged teeth using responsible and effective methods.
Tooth extractions. If a patient has a tooth that is too decayed or damaged to save, extraction may be the only acceptable treatment option. If you need a damaged tooth extracted, we will ensure the procedure is as swift and painless as possible and recommend additional treatments such as dental implants after recovering from your procedure.
Root canals. If we identify a periodontal issue, a root canal may allow you to keep a damaged tooth by eliminating the compromised tissue inside. We can make this procedure as minimally invasive and comfortable as possible when you need an emergency root canal.
Fixture damage. If you have a bridge, crown, implant, or other dental fixture that has been broken or damaged, our team will repair or replace your dental fixture promptly. When dental fixture damage occurs, the teeth covered by the fixture are vulnerable, and we will do everything we can to restore your protective fixture quickly and effectively.
Gum disease. Some gum diseases do not cause symptoms right away, but one day they can be excruciating and cause additional symptoms in the mouth and face. If your gums are troubling you, prompt care can set you on course to repair your damaged gums and encourage them to grow healthier.
Jaw pain and toothache. Toothaches commonly send people searching for emergency dental care. If you have a problem with a tooth, your jaw, or your Temporomandibular joint, our team will diagnose the problem and recommend the best available treatment options for you to experience relief.
These are only some of the professional dental services available from the team at Infinite Dental Wellness in Glendale. We understand that dental emergencies can arise at virtually any time, and we want to help you overcome your dental emergency as quickly as possible.
How to Reduce the Risk of Dental Emergencies
It's impossible to predict everything that might happen to cause a dental emergency. This is especially true of physical trauma that can result in dental injuries, such as car accidents, sports accidents, and slip and fall injuries. However, you can take some preventative measures against physical injury to your teeth and mouth. If you play sports or engage in any physical activity that includes a risk of dental injury, wear an appropriately fitted mouthguard that will absorb the force of impact and potentially save your teeth in an accident.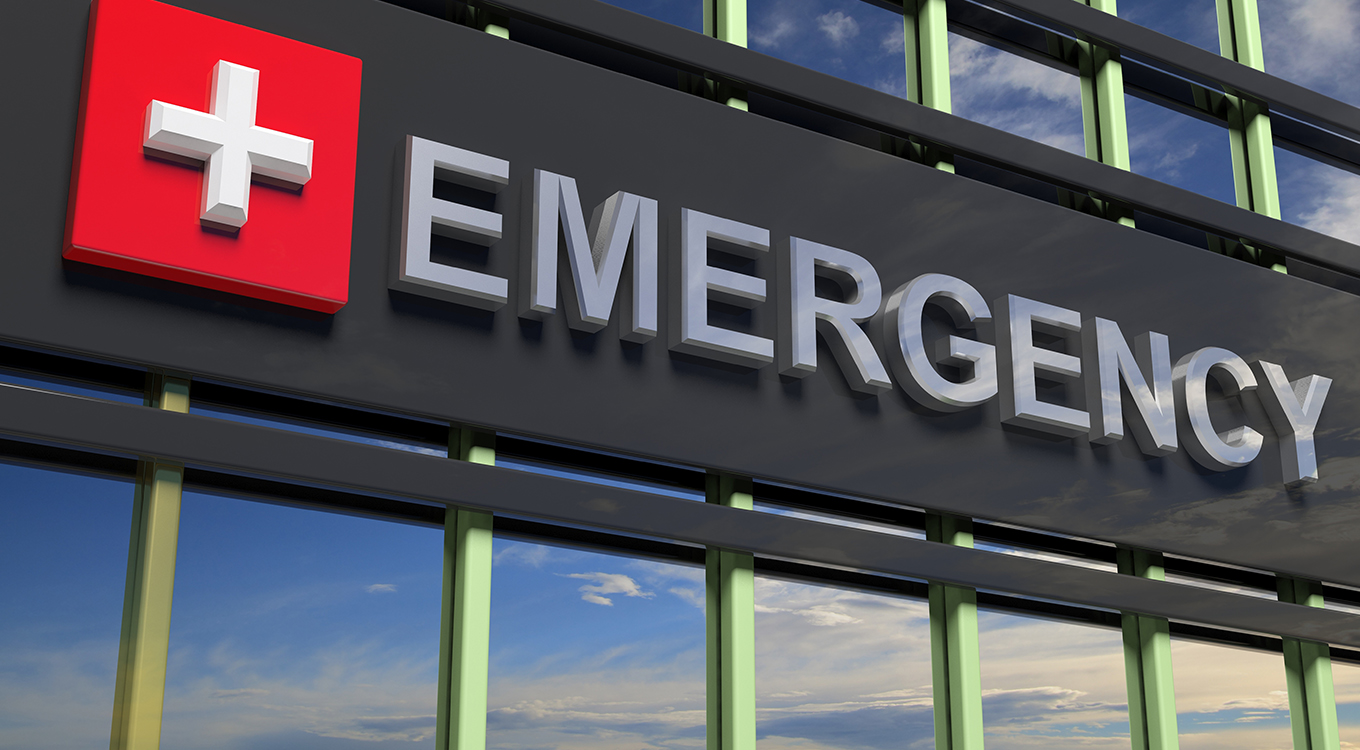 You should also be practicing good oral hygiene by brushing and flossing after meals, or at least twice daily. Good oral hygiene and regular checkups with your dentist will help you catch dental problems before they become major issues. These preventative measures can reduce the risk of tooth decay and gum disease, some of the leading causes of dental emergencies.
Contact Infinite Dental Wellness Today
Have you suffered a dental injury or require some other emergency dental care? Your problem cannot wait, and Infinite Dental Wellness is available to help you. Call Infinite Dental Wellness today at (818) 805-2491 and schedule your appointment for emergency dental care. We provide timely and comprehensive emergency dental care for all types of conditions and ailments, and we will be happy to assist with the issue you currently face.
FAQ
Q: How much does your emergency care cost?

A: We keep our prices fair and do not charge exorbitant fees for emergency care. You can expect a transparent breakdown of your billing from our team, so you know exactly what to expect with your care.

Q: Will you take my dental insurance?

A: Our office accepts almost every PPO insurance carrier, including Blue Cross/Blue Shield, Aetna, Delta Dental, and more.

Q: How soon can you see me for emergency treatment

A: We understand that dental emergencies do not choose convenient times at which to appear. We offer emergency assistance by phone 24 hours a day, seven days a week. When you call, our office team can schedule you an appointment within 24 hours.