Emergency Dentist in Royal Palm Beach, Florida
A dental emergency isn't going to solve itself. Whenever serious oral health problems are left untreated, they will become more widespread or severe. So, it's safe to say that time is of the essence. The faster you receive emergency dental services, the more effectively any damage can be minimized.
To prevent additional damage from occurring to your teeth, Dr. Bruce Elkind, DDS, PA and the rest of his expert team will get right to work on treatment. Our office sees patients with many kinds of serious dental problems, including abscesses, dental injuries, advanced decay, and more. We'll alleviate the pain or discomfort you're experiencing so that you can go back to living your life.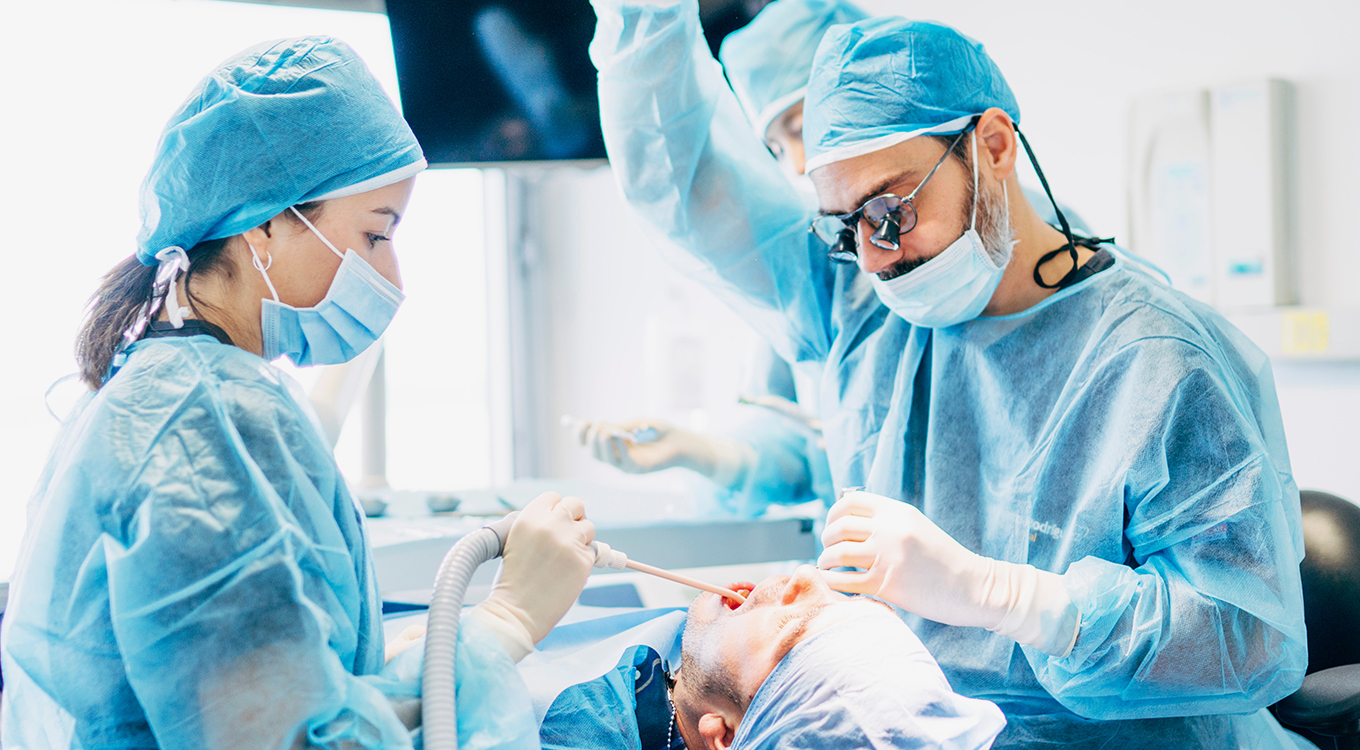 The next time you need exceptional dental care at a moment's notice, don't wait to contact Dr. Bruce Elkind, DDS, PA. Those in the Royal Palm Beach, Florida area can stop by our office for same-day emergency services. To schedule your appointment, you can call our 24/7 emergency care team at (561) 431 - 9902.
Everyone Needs an Emergency Dentist
No matter who you are or what your background is, you should have an emergency dentist you know you can turn to. Anyone can find themselves dealing with a dental emergency, and Dr. Elkind, DDS, PA is dedicated to providing care to all those in need. Our team treats both adult and pediatric patients. We also provide excellent emergency care to those who are new to our office. Whether we know you well or you're visiting us for the first time, Royal Palm Beach residents can rely on Dr. Bruce Elkind, DDS, PA. Give us a call to schedule your appointment today.
Treating All Royal Palm Beach Dental Emergencies
Emergency dental providers must be adaptable. Dental emergencies come in many forms, including different types of dental problems and varying levels of severity. When you visit the office of Bruce Elkind, DDS, PA for emergency dental care in Royal Palm Beach, you can be confident that we have the skills necessary to treat your particular condition.
Some dental emergencies that Dr. Elkind sees most commonly are:
Severe toothaches. Anyone can develop a toothache. This kind of pain can be difficult to live with, especially if it isn't treated and grows more severe. The underlying condition that is causing your toothache will only become more serious, over time – which is why it's so important that you have the issue identified and treated by Dr. Elkind as soon as possible.
Gum pain. Many kinds of urgent dental problems can lead to painful or swollen gums. Before the patient's pain can be relieved in the long term, their emergency dental care provider will need to identify the source. After Dr. Elkind has pinpointed the cause of your gum pain or discomfort, he'll be able to perform the appropriate treatment.
Jaw pain or swelling. It's never a good idea to ignore jaw pain and hope that it goes away. There are several serious oral health conditions that can cause someone's jaw to become swollen or painful. It's possible that the patient has developed an infection in the tissue or bone that sits below their teeth, for example. Make sure to have the cause of your jaw pain diagnosed and treated as early as possible, before the condition spreads or becomes more serious.
Damaged fillings. Although dental fillings are usually quite sturdy, this doesn't mean that they can't be damaged. Certain injuries or mishaps can cause fillings to experience damage or be knocked out of the patient's tooth. Without the filling, that tooth will become highly vulnerable to the spread of decay. You can protect your teeth from harm by contacting Dr. Elkind today.
Damaged crowns. Do you currently have dental crowns in your mouth? Many patients do, as crowns are a commonly used dental prosthetic. Even though an intact crown does a fantastic job at shielding the tooth from damage, a damaged or lost crown isn't going to remain effective. The best way to keep your tooth safe from further damage is to visit Dr. Elkind for crown repair or replacement services.
Emergency extractions. Advanced decay is a highly time-sensitive issue. The longer you wait to receive treatment for serious oral decay, the more the infection will spread throughout your mouth. One method of eliminating advanced decay is an emergency extraction. After the infected tooth has been extracted from the patient's mouth, the decay will no longer spread, and the pain will be alleviated. To have a tooth extracted on short notice, get in touch with Dr. Elkind in Royal Palm Beach about emergency extraction services.
Emergency root canals. If you're hoping to avoid an emergency extraction, this may be possible with root canal therapy. This is another effective way for advanced oral decay to be treated. Patients might also need to receive a root canal if they've dealt with repeated infections, or damage to crowns or fillings. To prevent your dental pain from becoming more severe, don't wait to contact Dr. Elkind today.
Dental injuries. There are many ways that we can sustain dental injuries, including car crashes, sports-related accidents, and more. After an injury, you should contact an emergency dentist as quickly as possible. The sooner you receive repair services, the more likely it is that the damaged tooth will be preserved. Dr. Elkind treats all kinds of dental injuries, such as chipped, cracked, or even knocked-out teeth.
If you're receiving one of the aforementioned emergency services, let us know if you'd prefer to be sedated during your treatment. Whenever possible, Dr. Elkind and his team will provide nitrous oxide sedation to patients who request it.
How to Prevent Dental Emergencies
You're less likely to be faced with a dental emergency if you're caring for your teeth on a day-to-day basis. Brushing and flossing your teeth can keep them healthier and less susceptible to damage or emergencies. Also, make sure to schedule a checkup with Dr. Elkind every six months. If Dr. Elkind or his team finds any signs of damage or decay, this makes early intervention a possibility.
Those who enjoy playing sports should be taking extra measures to protect their teeth. If you don't already have a custom-fit mouthguard, be sure to speak with your dentist about receiving one.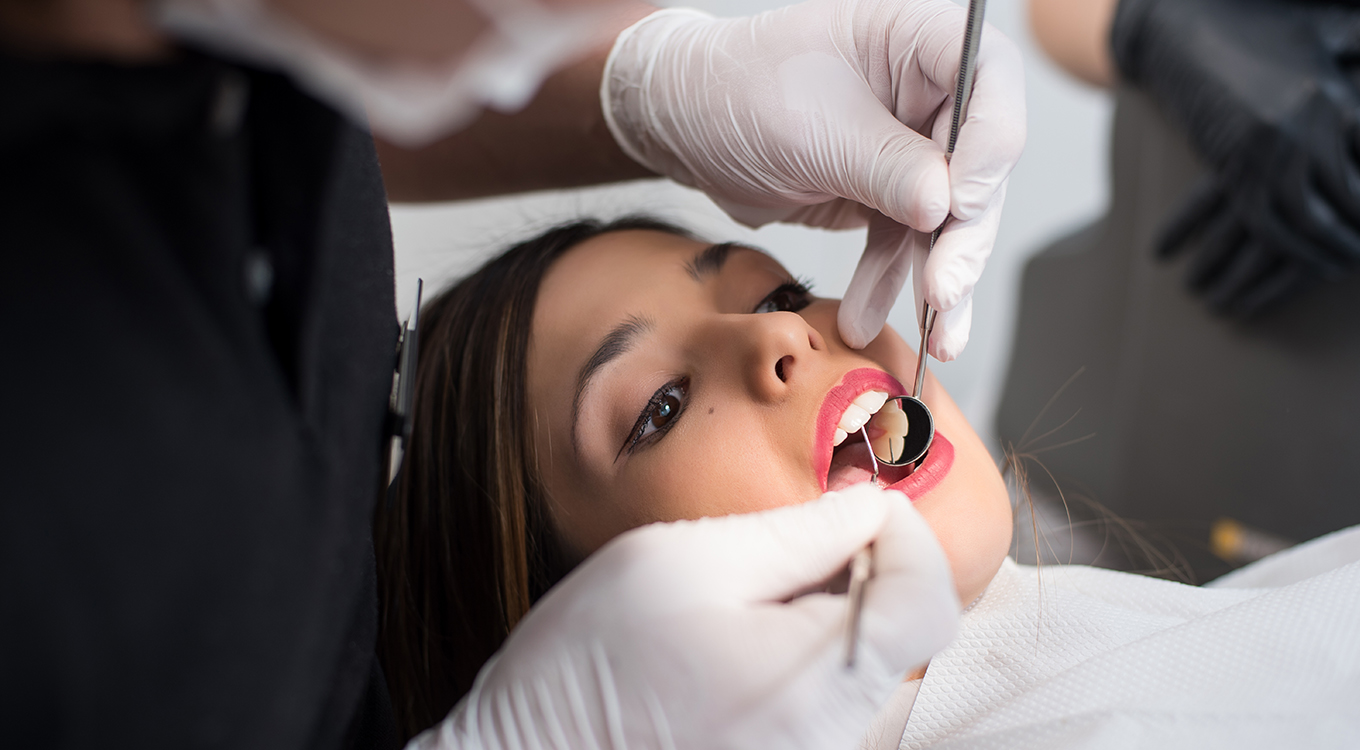 Contact Dr. Bruce Elkind, DDS, PA for Emergency Care
To schedule an emergency dental appointment in Royal Palm Beach, FL, give Dr. Bruce Elkind's office a call at (561) 431 - 9902.
FAQ