At the Smile Dental Studio in Phoenix, AZ, our team is committed to providing the best emergency dental care in the area. Our team has thorough experience treating a wide variety of common dental emergencies. Whether you had a tooth knocked out playing sports, cracked a tooth while eating, or experienced a sudden onset of tooth or jaw pain, we can help.
Dr. Sam Abadi and his team of dental care professionals at the Smile Dental Studio can quickly and accurately diagnose the cause of your symptoms, treat them safely and effectively, and provide you with the guidance you need to avoid similar emergencies in the future. Our team is committed to treating your acute symptoms while doing everything we can to preserve your long-term dental care.
Emergency Dental Care from the Smile Dental Studio in Phoenix
The team at the Smile Dental Studio in Phoenix is dedicated to providing the most robust and reliable emergency dental care in the area. Patients trust Dr. Abadi and his dental care team with a wide variety of dental issues and emergencies. Whether you are a current Smile Dental Studio patient or visiting our office for the first time in an emergency, we are here to help.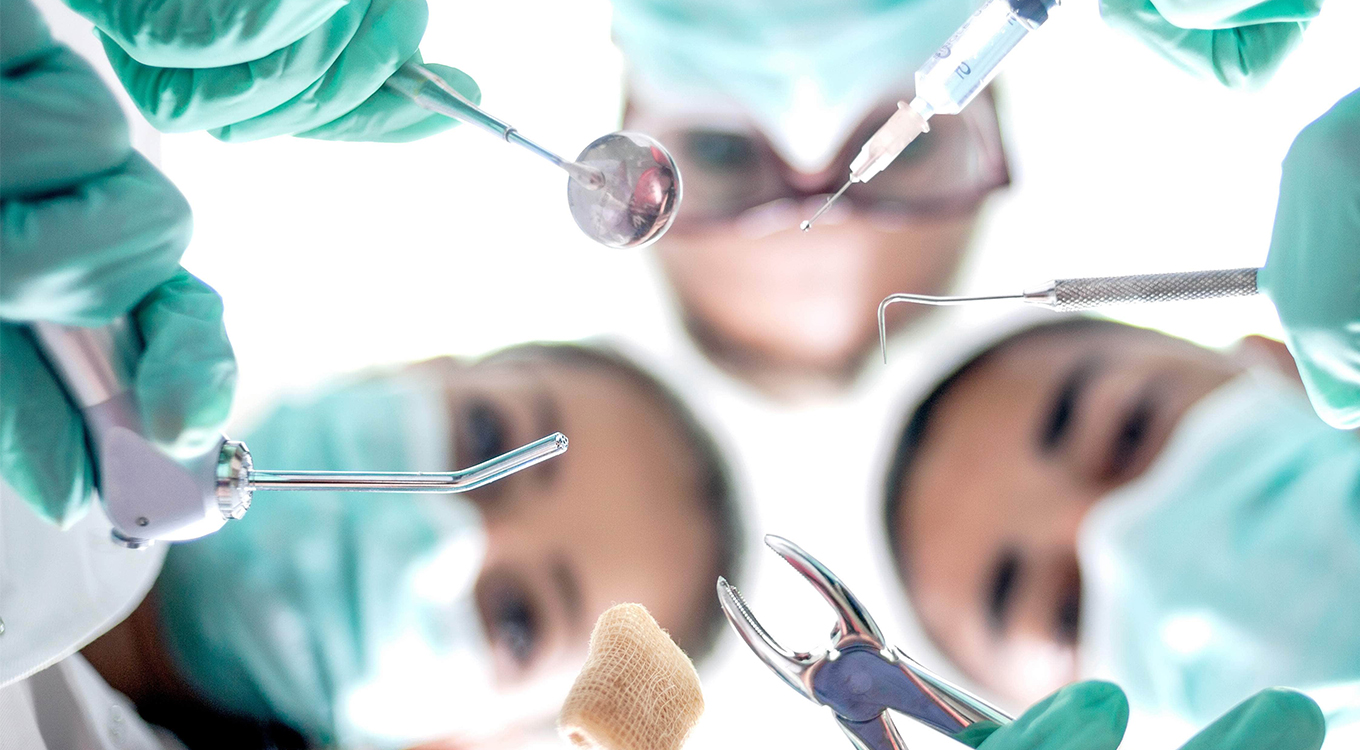 The Smile Dental Studio has the resources and staff to handle all types of dental emergencies, from acute toothaches to complex conditions causing severe pain. If you need an emergency dental care solution in Phoenix, a few of the emergency treatments our team provides include:
Emergency tooth repairs and extractions. If you suffered a chipped, broken, or cracked tooth, prompt emergency dental care could potentially save it. The Smile Dental Studio team will quickly and accurately assess the damage to your tooth and perform the best available treatment. If your tooth is beyond saving due to serious damage or advanced tooth disease, our team can perform a quick extraction procedure that aims to minimize your discomfort.
Emergency filling treatments. Cavities can eventually cause intense tooth pain, and some fillings may degrade or even loosen over time. If you have an issue with a tooth filling or need one as soon as possible, our team can help.
Emergency gum care. Many gum diseases develop over time, and some symptoms may be mild for quite a while before they start interrupting daily life. However, some gum symptoms are acutely painful and require emergency dental care. The Smile Dental Studio team can accurately diagnose the cause of your gum problems and recommend viable treatment options.
Toothache treatment. One of the most common reasons for people to seek emergency dental treatment is a toothache, but it is not always easy to determine the exact cause of some toothaches. Smile Dental Studio will assess your symptoms and determine the cause of your toothache so we can solve it as quickly as possible.
Emergency repair and replacement of dental crowns. If you already have a crown, it's essential to seek care as soon as possible if it becomes damaged, dislodged, or lost. The tooth beneath the crown is highly vulnerable until you have the crown repaired or replaced, and we recommend scheduling treatment to do so within 48 hours of the crown issue's appearance.
Emergency root canal procedures. A root canal might be the only way to save a damaged or diseased tooth. Root canals may help you with prolonged tooth pain that has seemed to get worse over time. The Smile Dental Studio will arrange a speedy and effective root canal procedure that addresses your symptoms as completely as possible if necessary.
Jaw pain treatment. If you have sudden sharp pain in your jaw, you need to seek prompt treatment as soon as possible to determine the underlying cause. Jaw pain can make it difficult or impossible to eat, drink, and speak, and some jaw pains may indicate serious medical issues that require swift attention.
The Smile Dental Studio is committed to providing Phoenix, AZ area patients with prompt, effective, reliable, and responsive emergency dental care for these and other issues. No matter how simple or complex your issue may be, don't live with dental pain longer than you need to, and contact the Smile Dental Studio in Phoenix to schedule treatment with our team as soon as possible.
Steps for Preventing Dental Emergencies
Many dental emergencies arise from unpredictable and unpreventable situations, such as traumatic accidents, sports injuries, and even slips and falls at home. However, strong dental health can ensure your teeth and jaw are as strong as possible and more able to withstand such forces, potentially minimizing the damage from a dental injury.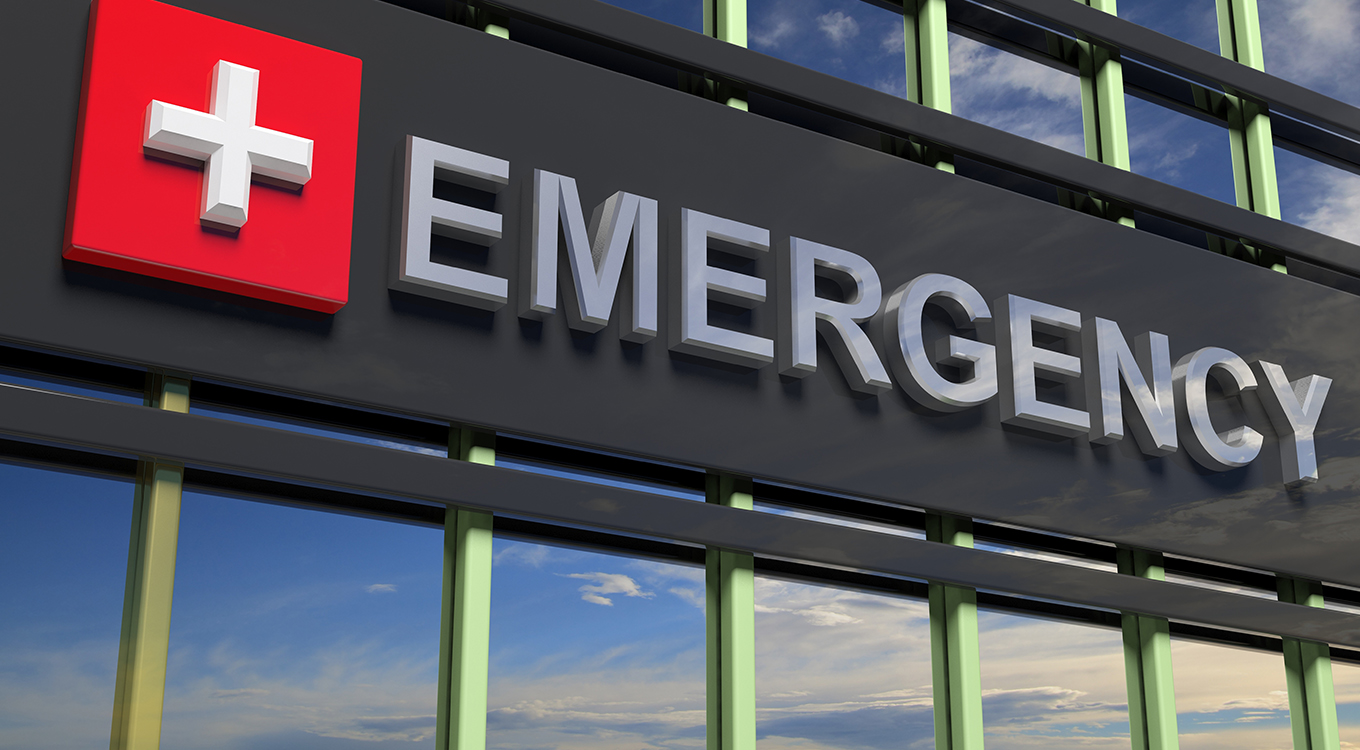 Protect yourself by practicing good oral hygiene every day. The team at the Smile Dental Studio can recommend appropriate steps to take each day for your unique needs and dental history. Our team can also recommend specialized devices like fitted mouthguards if you engage in physical activity or sports regularly. Seeing your dentist twice each year for teeth cleaning and examination is another step toward preserving your dental health. Your dentist and care team can track your dental health progress over time, identify early warning signs that might lead to emergencies, and ultimately act as your primary form of preventative dental care.
Emergency Dental Care FAQ
Q: How soon can I receive treatment for my dental emergency?

A: The Smile Dental Studio maintains generous emergency dental treatment hours in Phoenix, AZ. Our office is open for emergency appointments from 7:00 a.m. until 7:00 p.m. on Mondays, Tuesdays, and Thursdays, from 10:00 a.m. until 7:00 p.m. on Wednesdays, from 7:00 a.m. until 4:00 p.m. on Fridays, and from 9:00 a.m. until 6:00 p.m. on Saturdays.

Q: Will my insurance cover dental emergency care at Smile Dental Studio?

A: Our office accepts PPO dental insurance, but your coverage options depend on your specific policy. The Smile Dental Studio team will review your available insurance coverage and work with you to reduce your out-of-pocket expense whenever possible.

Q: How much will emergency dental care cost?

A: Smile Dental Studio in Phoenix aims to provide responsive, effective, and reasonably priced care to everyone who visits us for emergency dental treatment.
Make Your Appointment Today
You should not need to deal with dental pain and other symptoms a minute longer than absolutely necessary. Emergency dental care is available sooner than you might think when you choose Dr. Abadi and the team at the Smile Dental Studio in Phoenix. Call us at (602) 857-9390 to make your appointment or schedule online, and we will see you in our office as soon as we can.